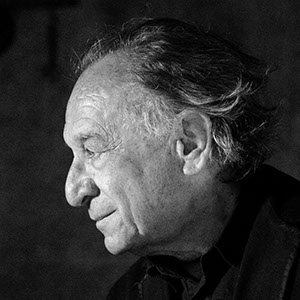 Award
National
of Culture
Albert Vidal Paz is, undoubtedly, one of the great masters of the art of voice and movement. In Spain he is recognized as being one of the true greats of theatre and in Europe, in the early 90s, he was already presented by the London Institute of Contemporary Arts, as the Grand Master of European Performing Arts amid unanimous critical acclaim.
His work is the fruit of a coherent interpretative line inherited from three great contemporary masters Jacques Lecoq, Dario Fo and Kazuo Ono.
Multifaceted creator, throughout his professional career, he has created more than 65 works between visual theater, performances in art galleries, short films, video, photography works, concerts etc. Most of his works have been presented in the most important festivals in Europe, Central America, United States, Canada and Japan.
In text theater, he has worked as an actor in French for the Théâtre National Populaire under the direction of David Esrig, in Italian as a stable actor for the Companyia de Dario Fo in Milan and jointly with Estabros Doufexis for the Stadt Theater of Bielefeld in Germany. He has also collaborated with Min Tanaka's Mai Juku Company at Plan B in Tokyo.
In addition, he has participated in more than 20 films and several television productions He has studied Topeng dance techniques in Bali, Butō in Japan and Borí possession dances in Niger. He has recorded the first telluric chants in India, northern Iberian Peninsula and Mongolia.
After 50 years at the forefront of the avant-garde, Albert Vidal continues his tireless research work through his Laboratory of Telluric Art, a genre created by himself in the early 90s.