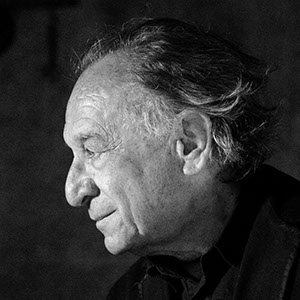 Premi
Nacional
de Cultura
Albert Vidal Paz és, sense cap mena de dubte, un dels grans mestres de l'art de la veu i el moviment. Reconegut a l'Estat espanyol com un dels més importants creadors de teatre, a principi dels anys 90 a Europa era presentat, pel London Institute of Contemporary Arts, com a Grand Master of European Performing Arts, enmig de l'aclamació unànime de la crítica.
El seu treball és fruit d'una coherent línia interpretativa heretada de tres grans mestres contemporanis: Jacques Lecoq, Dario Fo i Kazuo Ōno.
Creador polifacètic, al llarg de la seva trajectòria professional ha produït més de 65 obres, entre les quals trobem teatre visual, performances en galeries d'art, curtmetratges, vídeos, treballs de fotografia, concerts, etc. Moltes de les seves obres han estat presentades en els festivals més importants d'Europa, Centreamèrica, els Estats Units, el Canadà i el Japó.
En teatre de text, ha treballat en llengua francesa per al Théâtre National Populaire sota la direcció de David Esrig; en llengua italiana, com a actor estable de la Companyia de Dario Fo a Milà, i amb Estabros Doufexis, per al Stadt Theater de Bielefeld, a Alemanya. Així mateix, ha col·laborat amb la Companyia Mai Juku, de Min Tanaka, en l'espai Pla B de Tòquio.
Pel que fa al cinema, ha participat en més d'una vintena de pel·lícules i en diverses produccions televisives. Ha estudiat tècniques de dansa Topeng a Bali, de Butō al Japó i de possessió Borí al Níger. Ha enregistrat els primers cants tel·lúrics a l'Índia, al nord de la Península Ibèrica i a Mongòlia.
Al cap de 50 anys a la punta de llança de l'avantguarda, Albert Vidal continua el seu incansable treball de recerca a través del seu Laboratori d'Art Tel·lúric, un gènere creat per ell mateix a principi dels 90.